LATEST NEWS
Coming Soon: PYU 2!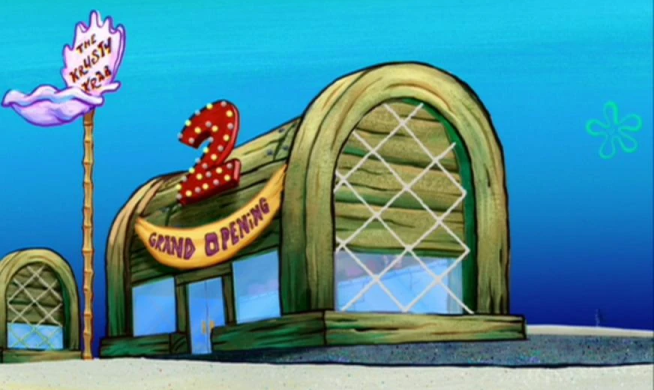 I am rebuilding the game into something much bigger, better, and more ambitious. The features of the new game will include:
Year-round play, on NFL, NBA, NHL, MLB, MLS, college basketball and college football
15-day seasons
other modes of play (daily, all-time, sport- or bet-specific)
Live game scores updated in the app!
The ability to play alternative lines, and gain bonus points if your choice wins by a large margin
Better accounting of races as they go on: you can see which outcomes you need to win
A more game-like aesthetic: accomplishments, high scores, etc.
A new name and logo.
Open to the public! Log in with Google or other accounts.
All the gameplay changes listed in the previous entry.
And more!

My goal is to have a beta version open for public testing in time for baseball season. I'll need beta testers, and you're invited to participate. I'll send more specific instructions when an unveiling date gets closer.
PYU Version 3.0: coming in 2023
As hinted at in the Week 12 post, I am planning some radical changes to the PYU format for the 2023 season. This includes:
New bankroll/scoring system. You will start the season with 1,000 units as always, but this is divided into "bankroll" and "winnings". Only winnings will be counted as your score; unspent bankroll will not.
Bet requirements will be done differently. No more required number of total or AAC bets, or a minimum amount per week. You get a bankroll of 1,000 points for the season, and unspent bankroll doesn't help your score, so there's no benefit to sitting out until your entire bankroll is spent. Once it is spent, you can make further bets out of your winnings.
Progressive per-bet limits. Instead of the existing "5%-25% of bankroll/3 per week including 1 AAC" system, there will be a new maximum bet system, modeled on poker tournaments. The maximum amount per bet will be 50 in August/September, 100 in October, 250 in November, and 500 in championship week/bowl season. You can spend all your bankroll/winnings in play at all times, if you want to.
All AAC games will be Gambletron (-102) games. You can't have to play AAC games, but I'll give you an incentive if you do. I may exclude USF form this, as most of our players need no incentive to bet on them.
No more weeks. Currently, bets have been offered on a rigid week-by-week schedule. Bets will now available to you any time you want to make them, even if they are for games further into the future. Weeks will matter only to the points race.
Lines will be calculated differently. Instead of the "best available -110 bet" system, I want to switch to a system where the line offered is based on a consensus of real lines. This should make little difference in the offerings, because the -110 requirement was already eliminating most outliers. Instead:
Bet odds can vary. Instead of everything being -110, multiple price points will be offered, if available. For example, you could beat a team -7.5 for -104, or -6.5 for -111. Which sets up my next radical change:
Only spreads with a half-point will be offered. This will eliminate pushes, and make all bets winners or losers (except in the rare case of a cancelled game or no action). This hasn't met with positive feedback, so I'm leaning against it now.
Parlays may include money line bets. You'll be able to pick your 2 or 3 games and see the potential payout before submitting.
"Trixie" and "Patent" bets will be offered. Basically, you make a three-way parlay that also includes two 2-way parlays, and optionally three single bets, on the same three games. This will by it possible for failed parlay bets to be a partial winner, which I think will make it less of an all-or-nothing proposition.
Non-FBS games will be offered when available. FCS games, and lower-division playoff games, occasionally have lines. It's no extra work to offer them.
Finally, public signups will be easier. Lots of people have asked for this over the years. But I've always kept the front door a bit closed, to limit participation to Daily Stampede readers. I will make the game more public-friendly, hopefully increasing participation.
All Futures Bets Posted
Click "Futures" to see all futures bets that were made for the 2022 season. Bets on USF to win more/fewer than 4.5 games have been voided and the bet returned. because the location of the East Carolina game moved.
New USF First Half Bet
Now you can bet on how well or poorly USF starts the game! The bets page has both a regular and a "halftime" option for USF-Tulane. The halftime option is for the point spread at halftime. You can take Tulane -20.5 (Tulane leads by 3 TDs at halftime), or USF +0.5 (USF is tied or leading at halftime). Only point spread is offered. It counts as an AAC bet if played, and pays the usual -110. It's an all new way to love and/or hate your 2022 USF team!
More Stuff Is Fixed!
Bets and Futures bets work normally.
Your 250 unit Week 1 bankroll is working correctly (previously it let you bet up to 500).
Text of betting and confirmation messages improved.
Corrected time zone of game start times.
Fixed Dashboard page to show your own bets and futures
Fix All Bets page to only show bets after game has started.
Add Gambletron status to those reports. (It will say -102)
Still to do:
Build/implement weekly reporting.
Return detailed reporting to dashboard page.
Improve aesthetics.
Gambletron 3000 Is Improved!
Now, some games on the Make Picks page will have a gold color. These are Gambletron games, which means you get -102 instead of the usual -110. A win pays $98.04, instead of the usual $90.01. This is an incentive from the house to drive more action on other games. Previously, only one line in one game was offered.
These are randomly chosen games, except that they will never involve USF, UCF, Florida, or Florida State (because those are the most played teams by far). They may involve other Florida teams and/or AAC teams. You may bet either team's pointspread, the over or under. The moneyline wager has no additional premium. Parlaying has no effect on the parlay payout.
New Bets Page Functionality
The bets page has some new features: you can view or hide games by type. The types are:
red or blue - AAC games
yellow - Gambletron 3000 games
light blue - games involving a Florida team
green - USF's game, you bunch of homers
Games may belong to two or three categories; if so, the color will be a gradient reflecting both colors. (The USF game is always just green, though.)
If you're not sure what category a game belongs to, or you don't want to go by color, you can click the Hide All button and then click the categories you want to use. Only games of that type will be visible.
New CSV File For 2013-2021 Data Available
2022 Season About To Start
We are prepping for the 2022 season! The only major rule change will be that FAU, UAB. UTSA, Rice, Charlotte, and North Texas will count as AAC teams for purposes of fulfilling the "1 AAC bet" rule. Houston, Cincinnati, and UCF will NOT count as AAC teams. Either team in a game can be AAC for the game to qualify as AAC, so this will affect few games. The money and points races will both be back. We'll have Futures bets to make soon.
2021 Season About To Start
The major change for 2021 will be the new points system, which will award a co-championship based on who accumulates the most points each week of the competition. The most fake money won in a week will earn 15 points, then 10, then 7-5-4-3-2-1. You must profit $1 or more in a week to be eligible for points. So some weeks will not see all of these points awarded. For example, if only three players are in the black in a week, the points awarded will be 20-15-10 and then stop. If more than 9 players earn points in a week, all remaining players who qualified will earn 1 point. Whoever has most points at season's end will be co-champion along with the traditional money leader.
Futures bets will be back for 2021. You can preview the list of available bets here. You may bet up to $250 on futures. There is no minimum bet, or any requirement to bet on AAC teams. Futures bets are entirely optional.
2021 Season To Get Underway Soon
And we're back. I am planning to have the site open for business on Saturday, August 1. There will be some season-long prop bets offered. I earnestly hope that last year's "number of games cancelled" bet will not be back. Ever.
Prop Bet: Cancelled Games
Starting with Week 5, there will be a new prop bet:
how many games will be cancelled this week? It appears as "COVID 19 vs college football" and is an over/under for the number of games that will be cancelled. Details:
At the beginning of each week, a list of scheduled games will be posted. Any game on that list that is not played counts as a cancel.
Cancellation means that the game is not started before 11:59 PM Eastern time on Monday night. Changes of date/time within the current week do not count.
The official reason for cancellation does not matter.
Whether the game is rescheduled later in the season does not matter.
A game that begins and is abandoned before completion does not count as a cancellation. If the opening kickoff happened, it's not a cancellation.
Change of game site, by itself, is not a cancellation.
If a game not on the weekly list is scheduled and played, it lowers the number of total cancellations.
Because this is an over-under bet, it is eligible for use in parlays.
It does not count as an AAC bet.
Picks For Week 1 Games
I still haven't fixed the Review Picks page - I basically have to rebuild the whole thing from scratch, while my server support can't even tell me what changed - so you'll have to email them for now. Here are the lines for Week 1 games:
S Alabama +16 S Miss -16 O/U 58.5
Ark St +16 Memphis -16 O/U 69.5
SMU -17 Texas St +17 O/U 71.5
MTSU 5.5 Army -5.5 O/U 54.5
BYU +2.5 Navy -2.5 O/U 53.5
Send your picks to me via email. I'm sorry for this very retrograde method, but it's all I can do at the moment. 2020, am I right?
Oops! Broken Website.
We are currently working on fixes that are currently preventing bets from being placed.
2020 Season To Start Soon. Maybe.
We are making preparations for the 2020 college football season! Due to all the uncertainty, we have to be a little more flexible than usual. Official Rules have be en updated; the major changes are no Futures bets this year, and "weeks" are not set in stone.
If you need to recover your username/password from last year, or want to join for this year, please send an email to the Contact link above.
PYU Still Has A Twitter Account